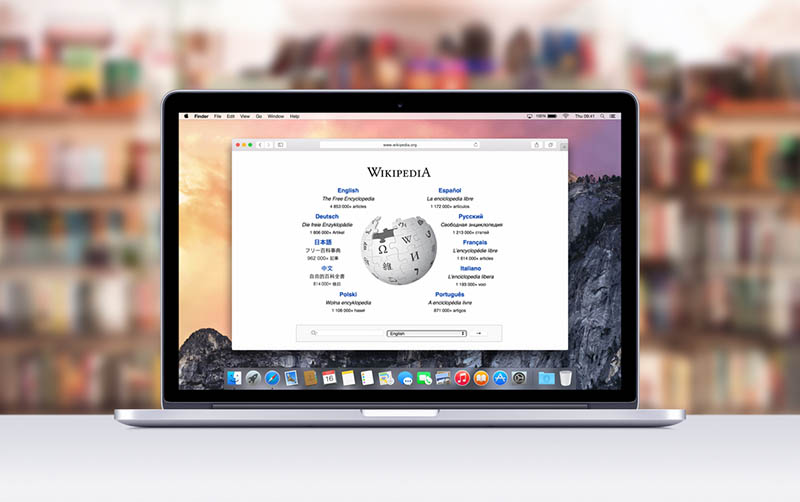 How Toronto and Area Businesses Can Grow Their Online Brand by Using Wikipedia as a Marketing Tool
Like it or not, Wikipedia has become a go-to source of information for just about anything.  Think about how often you've landed on Wikipedia when you've been looking up something online. Maybe you were searching for something for work or randomly wanted to know who was in that movie you just watched. Regardless of what brings you there, Wikipedia is an indispensable resource in today's digital world.
Having a presence on Wikipedia can have a huge impact on your brand. Your company Wikipedia page could be a great place to increase your brand's stature, adding a higher level of legitimacy, and improving your SEO with some excellent backlinks pointing back to your website. More and more people are researching products and brands in Wikipedia before they purchase anything. People want unbiased information and Wikipedia the first place many online searches land.
As a Toronto online marketing company, we've seen clients spend a lot of time and resources on things such as Facebook, Google, and various other digital marketing channels. Many businesses spend little time on Wikipedia, but the platform is an excellent tool for marketing.
Maintaining a presence on Wikipedia can take a lot of work. The approval process can be daunting and writing a relevant and detailed Wiki about your company will take a lot of time. A Facebook or Twitter post may take literally minutes to write, but a Wikipedia article can take days and will often come with multiple revisions to satisfy Wikipedia editors and their guidelines.
Having a page on Wikipedia devoted to your brand will give your company instant online credibility. Your company may already be paying thousands of dollars on Google AdWords, a presence on Wikipedia will instantly boost the effectiveness of these paid ads.
It's important to follow the rules when posting on Wikipedia. The non-profit has lots of great online guidelines that you'll want to read before trying to post anything. Remember, the Wikipedia editor assigned to your page will have the final say on what you can and cannot post on the platform and they will take your page down if you have any violations. Transparency is key on Wikipedia, if you have a question about proposed content, you'll want to reach out for feedback. By using the 'Talk' section of the article (a tab located at the top of the page) you'll make it easier for Wikipedia to provide feedback on your page.
Like many things, there are a lot of details that must also be considered when working with Wikipedia. Reaching out to an online marketing company that specializes in Wikipedia can lead to long-term results and can save you a lot of time and stress.
There are various smaller and lesser-known alternates to Wikipedia online. While it's important to have a presence on Wikipedia, these smaller websites are often easier to post to and can amplify your marketing efforts and increase your online content footprint.
Stick to the facts, Wikipedia is a source of information and your content should reflect this philosophy. Writing in a casual style or filling your page with promotional information is a sure-fire way to have your page disappear. Stick with an academic writing style and focus on the work your company has done and why it's important to the public. Wikipedia editors take a lot of pride in their role and they care a lot about the integrity of the platform and they don't mind deleting your page.
There's a certain level of street cred on Wikipedia. If your brand is mentioned on higher level Wikipedia articles this will help you have your page stay online. Reach out to your network and ask connections who already have Wikipedia pages to reference your brand. Typically, you need three-to-four mentions on established Wikipedia pages to have your new page stick.
There are 1,500 to 2,000 new articles added to the English version of Wikipedia daily and many of these are deleted within a couple of hours. It's fair to say that Wikipedia knows what they are doing when it comes to inspecting new content.  Wikipedia wants the content on its platform to be very neutral, and they take this very seriously. There is no advertising on Wikipedia, the platform is built as a means for information sharing. Your goal should be to write something that provides value to Wikipedia readers, not to your bottom line. Wikipedia works on their own schedule and it can take time to have articles approved. Playing by the rules is the best way to achieve success on Wikipedia.
At Insiteful Solutions, we've been helping Toronto brands establish a presence on Wikipedia by writing high-quality content and by utilizing our understanding of Wikipedia's approval process and posting guidelines. We've had a front-row seat to watch many of our clients improve their online brand by having a well-designed Wikipedia content marketing strategy. Learn more about how we can help your brand have a presence on Wikipedia by contacting us today.