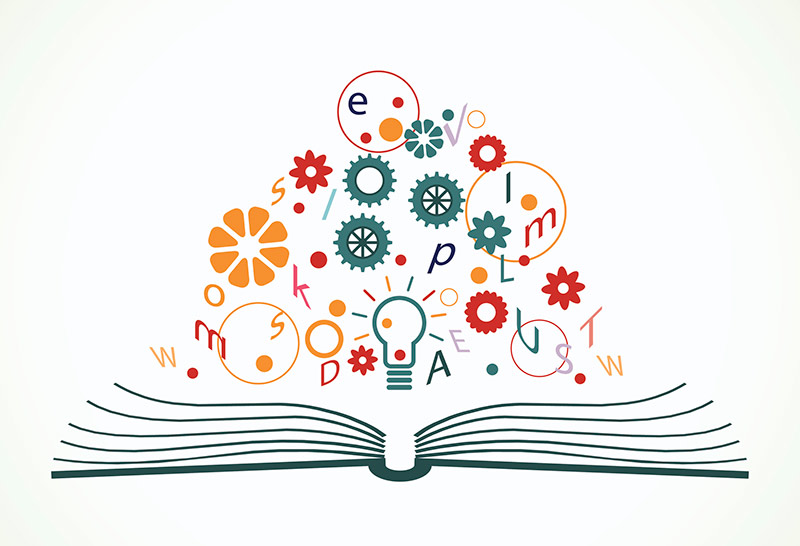 Any effective marketing plan in 2019 will contain some form of content marketing. Brands need to focus on interacting with their audience, it's a crucial part of conducting business today. Sharing the story of your brand and the work you do will help generate more leads and business. Posting high-quality content regularly will set you apart from the competition and will also help you rank higher in Google search results.
Bill Gates famously said, "Content is king." Online marketing really can't exist in today's world without good content, yet it's amazing how many companies ignore it. Content is one of the most affordable and sustainable marketing strategies that can directly lead to more conversions and profits. A recent study by DemandMetric found that content marketing costs about 62 percent less than traditional marketing and produces three times as many leads.
Trust is a key element in online marketing, and that's something that will never change. Today's consumers have multiple options at their fingertips and with content marketing, it's vital that you build an instant level of trust with your audience when they interact with your brand online. Content marketing gives you the ability to engage with your audience, it's an excellent tool for building trust and authority. Strong content will instantly provide costumers with an outlet to develop a positive opinion of your brand. Providing value in your marketing is key, educating your customer with solution-oriented content is the best way to stay memorable.
With so much technology, it can be easy to forget the human side of marketing. Throughout history, marketing has been powered by story-telling and word-of-mouth, content marketing brings these powerful and proven strategies to the digital age of 2019.  Content marketing has the ability to inspire people and keep a brand top-of-mind throughout the sales process. Businesses will learn about the preferences of their visitors by dialling into the analytics data generated from their online content.
Content powers the Internet, and Google wouldn't exist today if people didn't share their thoughts and stories online. If you don't have good content, Google has no reason to send people to your website. You could be missing out on a lot of traffic and business due to the fact you're not saying anything interesting online. Good content will aid in every part of the marketing funnel and will help you gain informed customers.
Content marketing will also grow your Search Engine Optimization (SEO) strategy. Posting SEO-friendly online content is very important because Google's algorithm is constantly scanning the Internet for new content and keywords. The best online content is written with the purpose of engaging with customers with Google's algorithm in mind.
Remember, even the best ranking content is useless if people can't connect to it. Ideally, you'll have a good understanding of what your audience wants to read about online and you'll fill up your website with it. Spend the time and do your keyword research and insert them naturally into your writing. Don't overuse them, try using similar words or phrases. Remember, content marketing is bigger than just text. Mix things up; try posting video, social media posts, and white pages. People trust brands that post content on multiple digital platforms.
Getting third-party websites to backlink to your site is an essential ingredient for achieving SEO success and content marketing will help. Websites tend to link to other websites that add value to the experience of their readers. Having a good selection of backlinks and well-written content is the gasoline that fuels SEO.
We're watching voice search become a part of the average Canadian's life. Sales of smart speakers such as Amazon Echo and Google Home have shot through the roof and they are not showing any signs of slowing down. This trend provides an exciting opportunity for companies investing in content marketing. It's estimated that 50 percent of searches will be done with someone's voice by 2020. The average person can type around 40 words a minute, but they can speak nearly at 150 words.
People are not asking Jeeves questions anymore, they are speaking to the smart devices in homes and vehicles and they are doing so in a conversational tone (much longer than the traditional way of typing). Regularly posting strong content helps smart devices find you on Google, voice searches tend to be for long tail keywords (A long-tail keyword is a search phrase that contains at least three words), and content marketing will help you land this traffic. Smart devices are three times more likely to share localized search results. Regularly including localized information and keywords in your content will help you gain this high-converting segment of traffic.
Content marketing will help grow all the other parts of your marketing strategy. Our clients have used their content to power email marketing, social media, Google AdWords campaigns, and video. It's an excellent way to make your marketing elements convert with a higher level of consistency.
The benefits on content marketing are countless and it's a no brainer in today's digital marketing world. Our team of experienced Internet marketing experts have helped businesses in Markham and throughout the Toronto region take their marketing to the next level with our content marketing services. If you want to learn how partnering with a Toronto content marketing agency like Insiteful Solutions can help your firm generate more leads and sales be sure to contact us today. We'd love to learn about your marketing goals and help you achieve them!