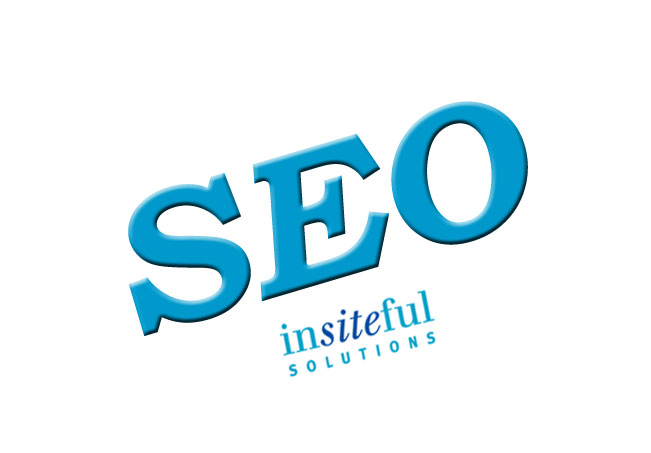 The Important Role of SEO in Digital Marketing
Insiteful Solutions are SEO experts. For over a decade we have been helping companies in Toronto and the GTA and across Canada build websites and develop digital marketing campaigns that propel them to success. Every company should have knowledge of what an SEO is and why it is vital to your company's success in reaching potential customers. At Insiteful Solutions, we have worked with hundreds of companies to improve their SEO ratings and are always excited to pass on the knowledge we have to others.
SEO is an acronym for Search Engine Optimization. It is the practice of increasing the quality and quantity of traffic to websites by increasing the visibility of a website to gain spontaneous, un-paid, visitors to a website. It is vital for your company to invest in promoting your SEO efforts. At Insiteful Solutions we take the time to learn about your company, your desired customer and we analyze and implement unique strategies to make sure your company's website ranking is as strong as possible.
You may not realize it but every time you do a Google search you are witnessing the power of the SEO. If you own, for example, a flower shop in Ottawa you will want your company to pop up on the first or second page of the Google search. If your company doesn't appear until page 40 it is highly unlikely people would order from your shop. Investing in your SEO can't be underestimated – if your customers can't find you they can't buy your product or service.
While Google isn't the only internet search engine it is by far the most powerful. Recent estimates that there is a mind-boggling 3.5 billion global internet searches a day, and Google has a whopping 92% of this traffic. Dedicating resources to your SEO as part of your digital marketing strategy can also help search engines locate, crawl and index your website in their catalogue.
To increase your SEO you will most likely need to make certain changes to the design of your website and make sure the content you create is attractive to a search engine. With time and some effort, you can greatly increase your company's chances of landing on the first or second Google Search Engine Results Page (SERP). Google (and other search engines such as Bing or Yahoo) want to provide the highest quality products to people who use their sites; if they produce search results for shoddy products people are less likely to use their search engine. This means that your website has to be one of quality and highly relevant to what an individual has searched for.
To make sure the people using their search engines find what they are looking for Google has devised a search algorithm that will scan (or crawl) different websites; from this, they are able to identify the most relevant websites that will be valuable for people. They also scan for related topics and keywords – this is how the search engine links up searches using related terms and keywords with websites. The search engine algorithm will also scan the site to figure out if it is user-friendly or not – the easier your website is to navigate the higher ranking you will receive on the search engine page.
There are numerous other factors that impact the success of your SEO:
One of the most important, yet often under-considered, factors in SEO success is the content of your site. Your website needs to contain up to date, relevant information about your business and the product or service you deliver. Beyond how this helps the Google algorithm identify your site as valuable, potential customers are more likely to spend time on your site if they see that it is constantly updated with quality material.
Before you start to create content for your site you will need to determine keywords and phrases related to your business. If you are, for example, a bakery in Toronto, you will want to include words related to a bakery: bake, bread, cupcakes, delicious, fresh etc. You will also want to include geographic parameters: Toronto, GTA, Ontario, Canada. Your keywords and phrases will help the search engine algorithms identify what you do and in turn inform people searching for, taking our example into consideration, bakeries in Toronto.
There are numerous ways you can create content for your website; its best to develop a variety of different forms of content. Everything you create should be well-written and most important, relevant to your company's product or service. Here are some content ideas for your site:
Blog Posts
Blog Posts should be at least 1,000 words and be written in a clear, concise manner. The content of your blog post should focus on keywords and phrases related to your business.
How-To Guides
Creating and posting explanatory content can attract customers who wish to learn in-depth about your product. A How-To Guide is a way you can show potential customers how unique your offering is.
Articles
If there are informative articles published about your product you can repost them. People that look for the author's name or topic will search and could find your site.
Videos
If you have videos of your product or service available embedding them into your website is a great way to increase visits to your site.
You also want to remember to include your keywords and phrases throughout your social media channels.
By investing time and energy into improving your SEO you can most definitely boost your search engine rankings and drive more business to your site. A proper SEO campaign can take weeks to months to actualize – so it's important to get started today!
If you're not happy with how your company is currently doing in your search engine ranking we recommend you give us a call today. At Insiteful Solutions, we apply our years of experience to each and every client and their SEO. We can help improve your ranking and drive business to your site.
Give us a call today (905-947-8235 x 102) or pop us an email so we can help your business grow.