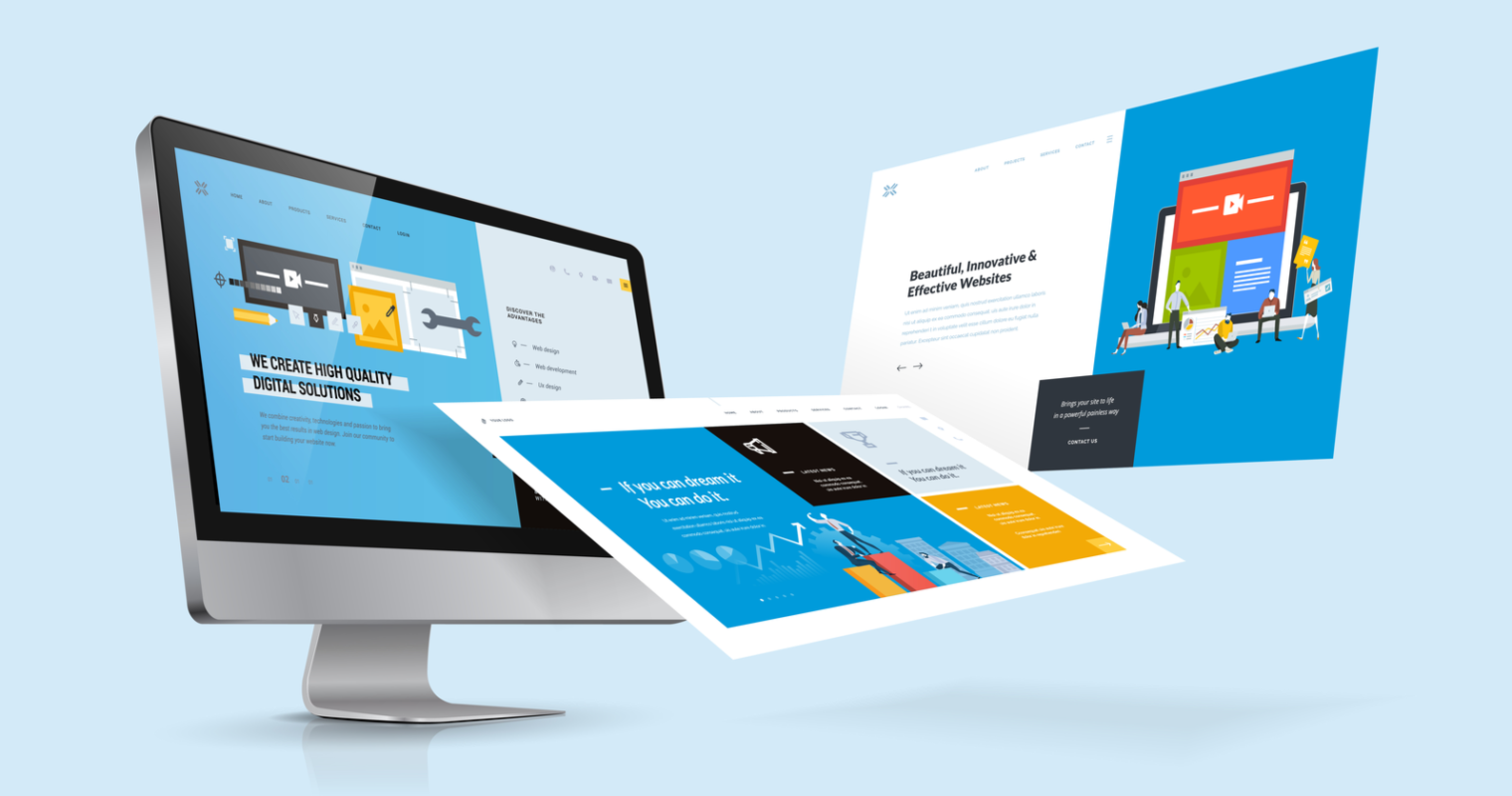 How to Focus Your Website and Social Media Channels During COVID-19
Website Design
At Insiteful Solutions, based in Markham, Ontario, we know it is nearly impossible to comprehend the changes we have all had to endure since the onset of COVID-19. What started as perhaps a more severe form of the flu quickly changed to something none of us had anticipated. With this profound public health crisis we are also faced with a great shift in the economy. Businesses all over the world were compelled to suddenly close to encourage social distancing.  Many businesses were able to shift some or all of their operations on-line and adapt to this new normal. No matter how your business has adjusted to COVID-19 Insiteful Solutions is here to work with you to make sure your business is prepared as possible for the future.
As a business owner, it was next to impossible to have been fully prepared for COVID-19, even governments and the healthcare industry has been caught off guard. While we are still early in the pandemic at Insiteful Solutions we have already noticed that people are changing how they are using the internet and how they are searching for things on Google. No matter what industry you are in, now is an incredibly important time to focus your energies on how you can make your business as resilient as possible to face the ups and downs of COVID-19.
At Insiteful Solutions, we have been diving deep into new trends to help our clients all over Toronto and The GTA to adjust to our new reality. As always, we want to pass what we've learned onto not only our own clients but any business owner who may be struggling. At Insiteful Solutions, we are always available to answer any questions you may have.
Clearly the most significant negative trend from COVID-19 has been the shuttering of physical business locations. To adhere to social distancing guidelines set out by municipal, provincial and federal governments tens of thousands of Canadian businesses have closed their doors unsure of when they would re-open. The lack of foot traffic has devastated bottom lines and brought a sudden halt to many brands. Even businesses that had a strong online presence have been affected by this massive shake-up.
It can be difficult to know how to respond to times like these. But at Insiteful Solutions we can help: we have been advising old and new clients since the onset of COVID-19 that the most important and cost-effective thing they can do is build their online capacity. Whether you already have an e-commerce website or not NOW is the time to create one or improve the one you have. With people staying home most likely on and off for the next few weeks, having the ability to sell your products or services online has never been more important. Insiteful Solutions can help you create or improve your online web presence quickly so that you can face the coming weeks with confidence.
Here are our top tips to keep your customers engaged during COVID-19:
Google My Business
More than ever consumers are searching for answers about how they source everything from necessities like groceries to non-essential items like flowers for their garden. With the regulations around COVID-19 changing almost daily, it is important that you communicate with potential customers the most basic details of your business. Simple information like your operating hours (if you are able to open), if people are allowed in your store or if you are facilitating curb-side pick-up if you take online orders and are able to deliver.  All of this can be accomplished very easily if you sign up for Google My Business. This allows people doing Google searches to quickly find out information about your business before even going to your website. This also allows your business to be linked with Google searches and Google maps.
Website Design
Over recent weeks we have heard from several clients that they wish to take this unexpected downtime to re-design or spruce up their website. Now is a perfect time to either create a new website or re-visit some design elements of your current site. Prior to COVID-19, there were already some design trends for 2020 that were being reflected in website design. Here are some trends that we have been implementing at Insiteful Solutions:
Simplified Design
People have lots to choose from and are spending even more time on the internet during this pandemic. Creating a site that is simple, sleek and focused on your product is highly advisable. Text is important, but we want your customer to learn quickly about your product or service, so we are designing sites that are efficient with text.
Mixing Photography with Graphics
Photography is largely dominant in designing websites; at Insiteful Solutions, we like to make sure we have the best photography that represents your business and we mix in graphics to best communicate your vision.
Dark Mode
You most likely have seen dark mode as an option on your smartphone. Now the dark mode trend has shifted into website design. Websites designed with dark mode not only look very modern but are also easier on human eyes and can make certain design elements stand out.
Minimal Navigation
When a potential customer reaches your site you want them to get the information they need as quickly as possible. As website design evolves we have seen a tremendous simplification of site navigation. At Insiteful Solutions, we make sure that all of your information is shared in a clean, sleek design.
Social Media
Everyone understands that business models are changing quickly. Social media is the best way to communicate any changes to your business during this time. You can keep engaged and communicate frequently across all social media channels. It's important to stay engaged on social media; if clients turn to your Facebook or Twitter account and it's not up to date they may assume (incorrectly) that your business is closed. We are encouraging our clients to dive deep into their social media channels and engage with their customers.
Reach Out to Clients
Business owners across Canada have experienced the tremendous stress of having to recalibrate their businesses almost overnight. Your customers are most likely feeling the stress of COVID-19 effects as well. Now is a great time to write a personal message via email to your clients to check-in. These messages don't have to 'sell' anything or push a specific product or service; in fact, it would probably be best to divest yourself of any business message and just check in on your customers on a person-to-person level.
Since the onset of COVID-19 Insiteful Solutions has been quick to work with our clients to make sure they are doing everything they can to keep their businesses operating. More than ever your company website and social media channels are crucial to your success. Give us a call or pop us an email or visit our contact page, to find out how we can help you and your business weather this storm and succeed.
We are able to offer services worldwide.  Many of our clients are in the Greater Toronto Area Toronto metropolitan area, along with 25 surrounding suburbs and exurbs, distributed among four regional municipalities: Durham, Halton, Peel, and York Region, Ontario.