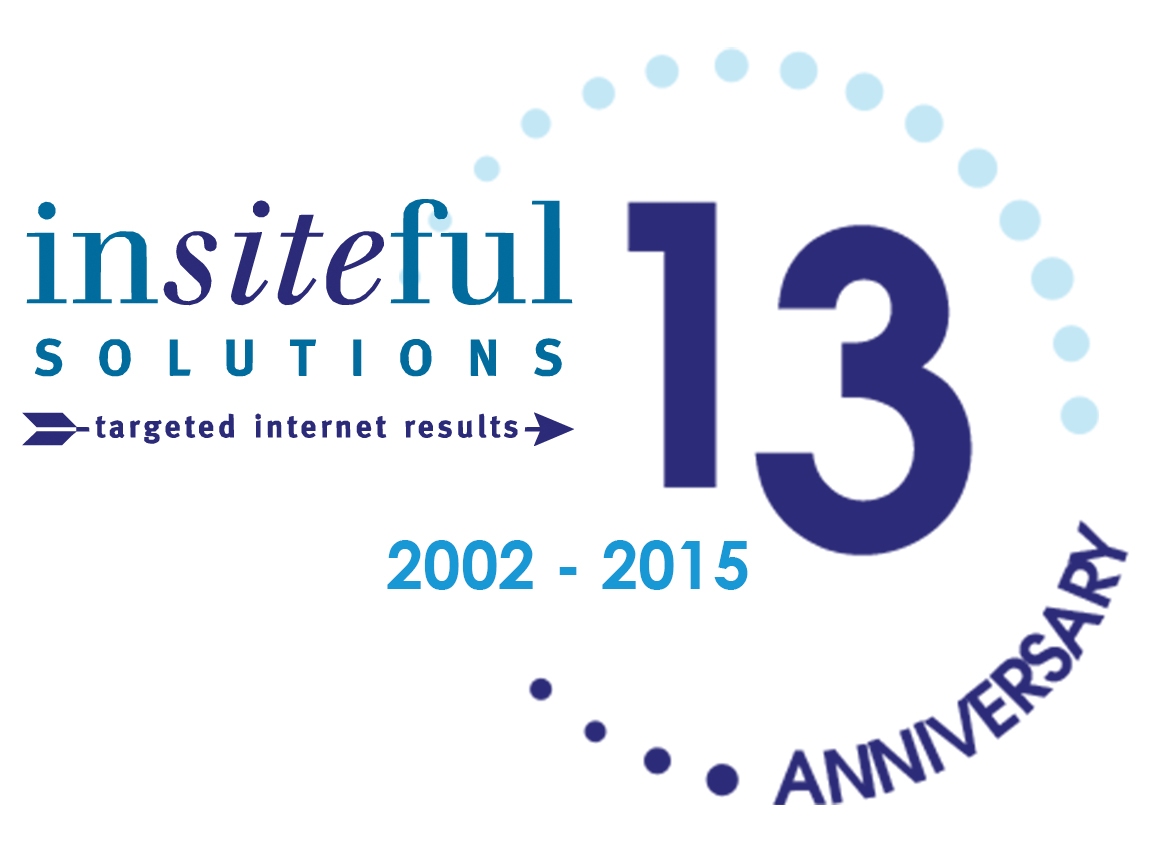 Insiteful Solutions – Celebrating 13 Years
At Insiteful Solutions we couldn't be more excited to celebrate our 13th anniversary today with you. This is an exciting time for online marketing and we look forward to continuing to work with both existing and new clients to bring their digital branding to the next level.
Thirteen years ago today Insiteful Solutions set out to offer professional website design and marketing solutions to companies in Markham and throughout the Greater Toronto Area. Throughout our history we've worked with over 510 companies and 93 industries around the world.
Our goal has always been to offer the latest online marketing technologies and strategies to our clients, and establish long term relationships at the same time. We're lucky to have worked on some exciting projects with some excellent clients over the last 13 years and we look forward to continuing. We're very fortunate that so many of our clients have been with us for years.
Thirteen years ago, Insiteful Solutions was created with the mindset that we could create a successful company that was built on a foundation of collaboration, innovation and exceeding our client's expectations. We've worked with some amazing clients over the years that have allowed us to achieve this goal. We're excited about what's on the horizon for both our company and for the online marketing industry. There are many exciting changes happening and we're just as passionate as ever about what we do.
We're seeing a steady shift towards mobile devices becoming the primary way people interact with the digital world, more of a focus on content marketing and intelligent paid advertising. Our team is extremely eager to lead clients through these emerging trends with the same attention to detail and focus on ROI that we've always had.
Thirteen years may have passed, but we are just as passionate about our work as ever. We look forward to what the future will bring and the many exciting projects that will surely come with it.
To our clients, both current and future it's been a wonderful 13 years of innovation and creativity, we'd like to thank you for being a part of it. We've done some amazing things together, but the best is still yet to come.