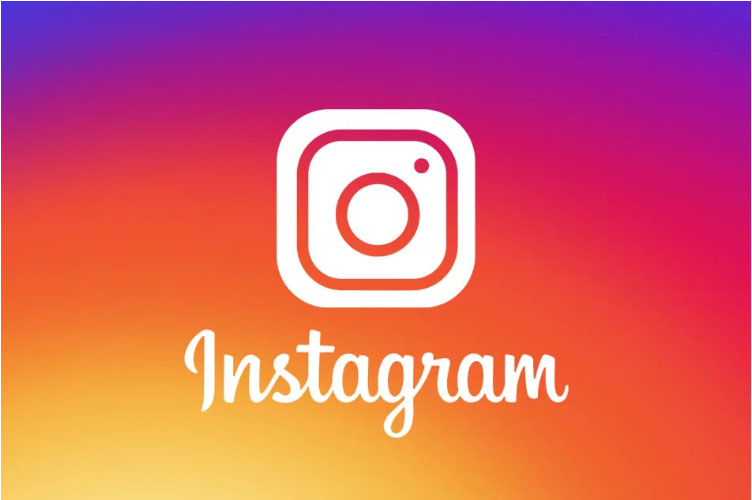 The Power of Instagram
Instagram 101
The world was introduced to Instagram in the fall of 2010. The term Instagram derived from a combination of 'instant camera' and 'telegram' and quickly grew from 1 million users in 2010 to an incredible billion daily users by 2018. At Insiteful Solutions we are Social Media and Online Specialists and are based in Markham and the GTA who can help bring your social media marketing to the next level.
While similar to other social media vehicles Instagram is more focused on visual sharing. With nearly 5 billion mobile phones in use globally people are taking more photos than ever before; it has been estimated that 95 million images are posted to Instagram every day. Instagram users can comment, like, tag and communicate both publicly or in private messaging. While text is often incorporated into an Instagram post it's not required.
How do I get started?
Glad you asked – the very first thing you'll need to do is to create an Instagram account – the good news is that its free! If you have a business Facebook account you can use that or you can sign up using an email account. Once you input your username and password you will be asked if you want to connect with people you may already know on Instagram.
When opening up a business Instagram account it's a good idea to brand your account to match all your business marketing materials. As soon as you start connecting with people they will be able to learn about your company – and as the saying goes 'first impressions matter'!
How do I post photos and videos to Instagram?
In a single post you can upload up to 10 photos and videos. Her are helpful instructions from Instagram!
Tap then tap Library (iPhone) or Gallery (Android) at the bottom of the screen.
Tap .
Select up to 10 photos and videos from your phone's library. To adjust how each photo or video is cropped, tap it then touch the screen to adjust how it fits in the frame. Keep in mind that the orientation you choose (square, portrait or landscape) affects all of the photos or videos in your post. You can't select a different orientation for each photo or video. When you're done, tap Nextin the top right.
Tap a filter at the bottom of the screen to apply it to every photo and video you've selected, or tap a photo or video to edit it and add filters individually.
To change the order of your photos and videos, tap and hold one then drag it to another spot. To remove a photo or video from your post, tap and hold one, then drag it to at the top of the screen. When you're done, tap Next in the top right.
You can add one location and caption for your entire post, and tag someone in each individual photo. Tap Tag People, then swipe to find the photo you'd like to tag someone in.
Tap Share.
In Feed, you'll see the first photo or video from your post with a row of dots below it. People can swipe to see the rest of the photos or videos you've shared. On your profile, you'll see the first photo or video from your post with  in the top right. From your profile, you can tap the post, then swipe to view the rest of the photos and videos you've shared.
What the heck is a hashtag?
On Instagram hashtags and how you use them matter; using the hashtag symbol # next to a keyword does two things. First, it helps people to search for topics using the # symbol and it also indexes terms and topics that can be used across the social media network.
Hashtags got their start on Twitter in 2007 by  product developer Chris Messina, he sent out a tweet asking if people would use the # symbol when identifying group activity on Twitter. Chris mined other social media platforms Jaiku and Flickr for inspiration on how best to contextualize and group like minded terms and issues. Originally Chris wanted hashtags to act as a device to provider users a way in which to add supplemental info to a (think linking a magazine article related to the topic of your photo on Instagram).
After some trials and tribulations (and internal debate at Twitter headquarters) the hashtag soon evolved into an integral part of every social media platform.
Hashtags are a great way for you to draw attention to your business; its been reported that an Instagram post with a hashtag gains 13% more engagement that one without. Your company can reach customers in two ways: you can create a hashtag related to your product or offering or you can start using hashtags created by your customers. An irreverent use of hashtags has also become popular marketing method. In 2015 Red Bull started their #putacanonit campaign which asked people to include a can of Red Bull in their Instagram photos. The campaign took off like wildfire and created massive user generated content at absolutely no cost to Red Bull.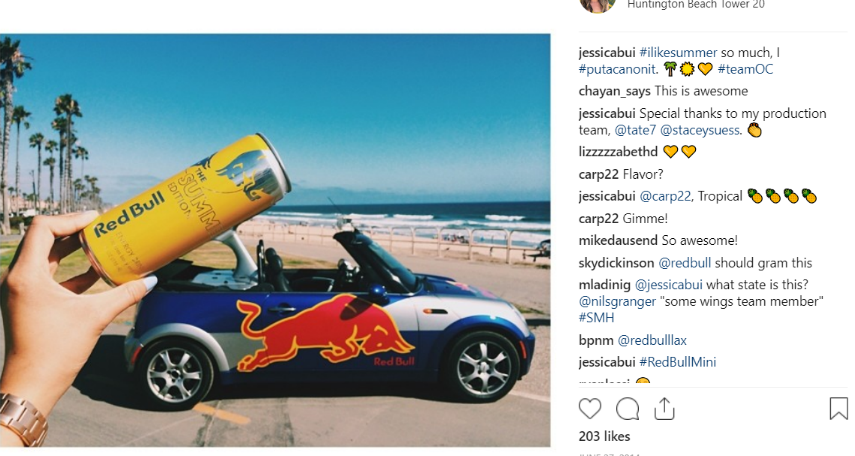 When using a hashtag for your business it's important to remember that it should reflect your brand's personality. There are also general hashtags ( example: #instadaily) that are used broadly that you could also take advantage of (keeping in mind that broadly used hashtags can dilute your message). You should figure out what number of hashtags works for your brand and keep them organized in either Excel or an Instagram analytics tool. Most brands post anywhere from seven to 20 hashtags per post. You can also easily research how other brands are hashtagging and test out what works best for your business.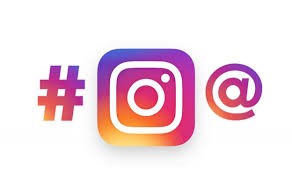 What's tagging?
Tagging is another great, virtually no cost, way to attract attention to your brand on Instagram. You can tag someone on Instagram by placing an @ symbol before their name. You can identify someone in a photo by tagging them or can mention them in the text in your comment section. Its best when tagging someone to have the correct link to their social media account. Before tagging someone on your Instagram account it's a good idea to have a plan formulated on who you are trying to reach and what you're trying to communicate.
At Insiteful Solutions we are Social Media/Online Specialists who operate in Markham and the GTA. We've worked with hundreds of clients to improve their social media marketing – give us a call so we can help your company!