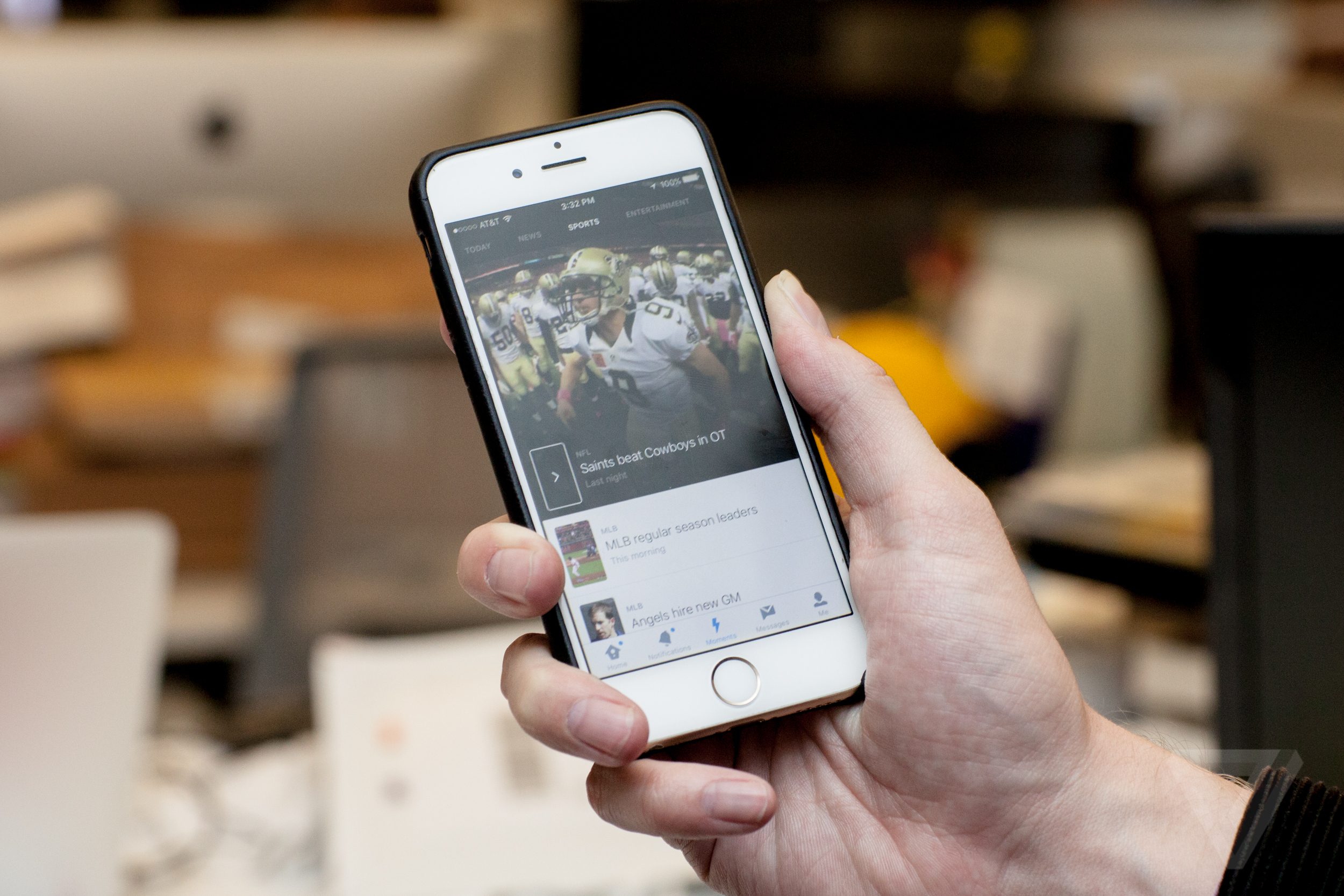 Twitter's new Moments feature is now available here in Canada. You may have noticed something different on your Twitter account last week. A new 'lightening bolt' icon now connects you to trending news topics. You can now use Twitter to instantly tap into the news of the day. The Moments page provides news on a vast range of topics.
"Moments is basically a story that spotlights the best of what's happening on Twitter," says Twitter Canada's Jen Wilson, a former journalist who will be helping to curate Moments. "So, each Moment is between five and 12 pieces of content, on average. You'll see tweets, videos, gifs, Vines, quotes and links. And all of those items work together to tell a story, to give you a snapshot of what people are saying, reacting and feeling around any given topic."
For years, people have been using Twitter to quickly browse and read news. The new Moments feature take this usage one step further.
Moments has been hugely successful since launching in the US about four months ago. Our news has a clearly Canadian prospective with topics such as NHL playoffs and Toronto Blue Jays taking top spots in the feed.
Twitter prides itself on delivering well-filtered news content to their user-base through Moments. The new tool broadcasts content from reputable sources, this allows users the ability to quickly catch up on a topic and trust the news they are reading.
"But if I look at a Moment, those are the people who are experts in this subject area who I wouldn't find otherwise," she explains. "It can be really hard to filter through that for the average Twitter user. So, this filters it and finds people who are actually on the scene, or adding depth and nuance to the conversation. So we're doing that work for you. It's a little like being a detective, and trying to find who's here, who's right and who's sharing really cool stuff."
Twitter has been a social media giant since launching over ten years ago. In recent times, the company has faced slow user growth, declining stock prices and have seen key executives exit. Twitter is hoping that Moments will help change this trend for the positive.
The NFL and Twitter recently announced at partnership that allows Thursday night games to be streamed through the platform. It's likely that such exclusive content will tie in with Moments. Twitter is not able to stream NFL in Canada, but it's fair to assume that other online content will find a home on the Canadian version of Moments.
When Moments launched south of the border they had content partnerships with various media outlets such as the New York Times, the Washington Post, BuzzFeed, Bleacher Report and Fox News. Currently, the Canadian version features content from CBC, the Weather Network and the NHL. Twitter plans to build this list in the upcoming future.
Moments is trying something different. They are attempting to be mini-newsroom, one without reporters or original content. Instead of turning to a newspaper's homepage, Twitter is hoping that their users will use the Moment platform.
With Facebook and Google both having similar features in the works. It will be interesting to see which social media platform wins the news battle.