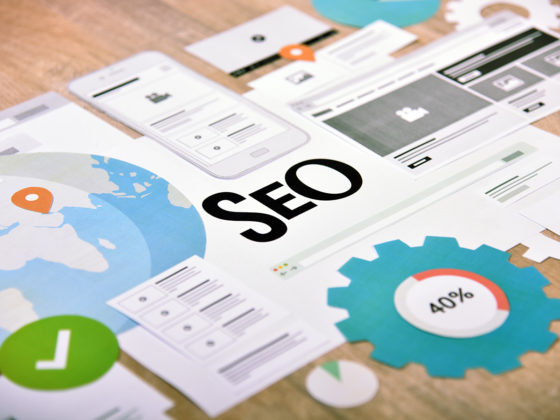 Search Engine Optimization (SEO)

At Insiteful Solutions, based in Markham, Ontario, we have been working with clients for 17 years to create websites to successfully establish their brands online. We have had the honour of working with over 510 companies from around the world representing 93 industries. Our goal has always been to help our clients use the internet effectively to promote themselves, increase profits and be successful.
When businesses launch and present their brand one of the most important aspects that they need to consider is their SEO. Many brands might think that simply presenting a great product to the marketplace with a strong website and social media campaign can give their business a chance to succeed are mistaken. The importance of a strong SEO cannot be underestimated.
Just to get back to the basics: an SEO stands for Search Engine Optimization. SEO is the process in which visitation to your website is maximized by ensuring that your site appears as high as possible on the results of a search engine.
The key to being successful online is creating a strong brand; to do this you need to drive as much traffic to your website as possible. You will need to provide superior quality content that uses keywords to reflect what your user is looking for – this is where knowledge of your customer base comes in handy. By completing a thorough keyword search and applying this knowledge to each and every page on your website you are increasing your SEO rating.
When looking for a service on the internet many people start with an 'organic search' – this is when a person enters text (in the form of terms or a string of text) related to the service they desire. What pops up are lists of businesses related to their search. The goal of any business is to be as 'high-up' on the result page as possible. Many people are familiar with Google as the main search engine, but there are others like: Bing, Yahoo and Baidu. But Google is the leading search engine who owns approximately 75% of the overall market. Here are some important (and mind boggling) stats on Google:
90% of searches made on desktops are done via Google. (Statista)
35% of product searches start on Google. (eMarketer)
34% of "near me" searches done via desktop and tablets result in in-store visits. (HubSpot)
The average Google search session lasts just under a minute.
It was also reported in 2018 that Google receives over 63,000 searches per second per day – which translates into 5.6 billion searches per day. The other search engines share roughly 25% of the remaining market. Google is also the most popular email provider in the world with more than 1 billion users.
If your website ranks high in an organic Google search it lends credibility to your business and brand that you have essentially been endorsed by Google. And in a competitive marketplace, where customers have dozens (if not more) brands to choose from, having a high-ranking SEO greatly increases your chances of success.
At Insiteful Solutions we work with clients to create websites with a strong SEO foundation. We impress upon our clients the need to identify their niche market and as much as possible – then we can design a site to cater to your potential customers needs and optimize your site. As any new brand can attest you will need something to stand out, by thoroughly researching your audience and their needs and wants you can build your site to attract them.
An often-overlooked part of building your website is content planning. At Insiteful Solutions, our expert team will work with you on developing a content schedule that will allow you to populate your website with fresh and relevant content – employing keywords – to continually attract customers to your site.
As SEO experts Insiteful Solutions is at the forefront of trends in SEO's. We encourage all of our clients to not only focus on their desktop website but to start prioritizing their mobile strategy. There is a tremendous shift in internet traffic from desktop to mobile devices. It is estimated that 52% of global internet traffic comes from mobile devices. At Institeful Solutions we are always adapting and leading when it comes to SEO's, and we work with our clients to change their marketing campaigns to take full advantage of all current trends. We work with clients to create responsive website designs that not only look good and perform on a desktop but also a mobile device. This attention to trends will allow your customers to move between their devices with ease while visiting your website.
Everything we do at Insiteful Solutions is designed to help your business succeed. As SEO specialists we can work with you from the very beginning, or take a current site and improve it, to ensure you are optimizing your website and attracting the accurate audience for your brand. Being based in Markham allows us the flexibility to work with clients in Toronto, Mississauga, Brampton, Vaughan, Richmond Hill, Oakville, Burlington, Oshawa, Pickering, Ajax and throughout the entire GTA. We have worked with clients in nearly every industry and consistently deliver websites that address all their online marketing needs.
Contact us today to discuss your SEO and how Insiteful Solutions can help your business grow.